The MRF Research Committee and Working Groups
The Research Committee is appointed by the Board and its purpose is to:
Evaluate technical aspects of the research and prepare proposals and recommendations to the Board, where appropriate.
The Board may refer any proposal or recommendation to the Fin & Audit Committee or the Advisory Council for further evaluation.
The Research Committee is the custodian of the accuracy, integrity and independence of all MRF research.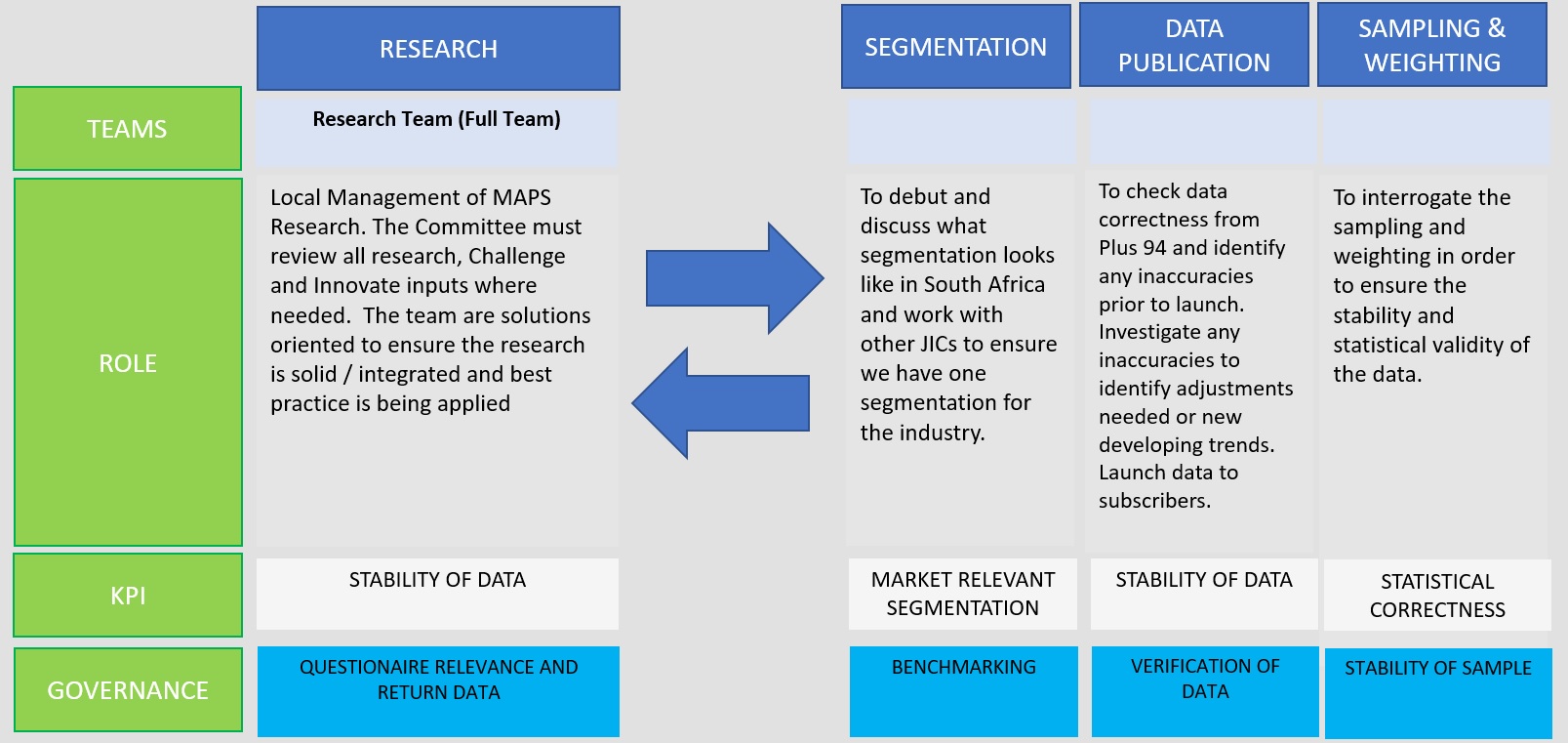 The MRF Research Committee
Celia Collins – MRF Director  (Chair)
Marié Rossouw – Project Lead/Coordinator
Andrew Fulton - Eighty20
Dee Evans – Tiger Brands
Jean Dommisse  - Sanlam
Karen Phelan - Independent
Kopo Ndhlovu - GCIS
Nazeera Ebrahim - Pepstores
Stacey Grant - Unilever
Claire Herman - The MediaShop
Johann Koster - MRF CEO